...
...
Bitcoin has become an authentic deal and many online users who are yet to purchase their first. These are the steps you will need to purchase your first bitcoin. Note:This post was originally published on
Shoutmetech
.
The value of 1 Bitcoin is $613.34 and we are waiting for the rate to reach $2000 by 2018. At this time, it is advisable to invest in Bitcoin because of the change in landscape of digital currency.
A lot of changes is happening around Bitcoin everyday.
Many online stores now accept this as a preferred currency. You can buy and sell your Bitcoin on
Coinbase
. Buying is not available for some counties like India. I will share the guide on
Unocoin
which is a Startup from India, Asia to buy & sell Bitcoin.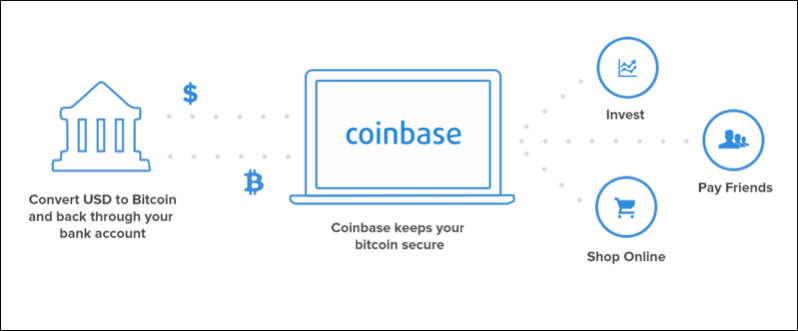 Beginners Guide to Buy Your First Bitcoin in next 30 minutes:
The most secure place to buy and sell your Bitcoin is on coinbase. Apart from buying and selling of Bitcoin on Coinbase, you can also use it for Ethereum. People using it here are ask to comfirmed the identity.
Let me talk more about the website. Coinbase is a genuine website where you can buy and sell your digital currency. It is one of the biggest Bitcoin community in the world with over 4.5 million members using it.
I will show you the steps and i will tell you the details on how to buy the first Bitcoin. You can buy $100 or more Bitcoin, you can also make $10 of Bitcoin for free with this provided link below.
Verify your email address and open your Email inbox. Coinbase will send you a verification message. Once you verified it you can now login to your Coinbase account. The first screen will be your dashboard as it shown below
Before any transaction, complete the profile first. And this should not take more than 4-5 minutes. And then click on your profile at the top right.
Enable the 2 steps authentication and this will increase your account security. You can choose your personalized Coinbase URL under your page option as shown below.
This is how the profile will be shown to the public.
NOTE: There is another easy way to increase your BTC portfolio by giving the page URL to your customer and accept money in USD which will be converted in BTC for you by Bitcoin.
Then go back to Bitcoin dashboard & click on Buy & sell.
Verify your identity carefully by using your Laptop camera or uploading your scanned copy. Hold your ID (Driving license Passport, or any other Government approved ID) & your ID will be verified automatically online. This service is powered by
Netverify by Jumio
.
Select the ID that you want to use & follow the instructions to verify your ID carefully
After the verification is done, you can now buy and sell your Bitcoin. The steps here are easy and anyone who have made a transaction online should be able to complete the steps
.
You can use Xfers to complete Bitcoin instant purchase.You can purchase Bitcoin without any delay using a credit card in UK, Singapore, the United States, Europe
Purchase your first Bitcoin using Coinbase
If you find this tutorial useful, kindly share!!
...
Please Kindly Take 5 Seconds To Share This Post.
...