...
...
Why not give your smart phone background template a good look when you also try to make your self look good, all you need to do is to get your phone a good launcher which is what you will see when you press your home button,and that is why in this article, you will be given the 5 best android launchers you need to try.
Having a launcher helps to design your home screen template to suit your taste,and that is what gives Android advantages over IOS. Now let unveil the 5 best Android Launchers you must give a try;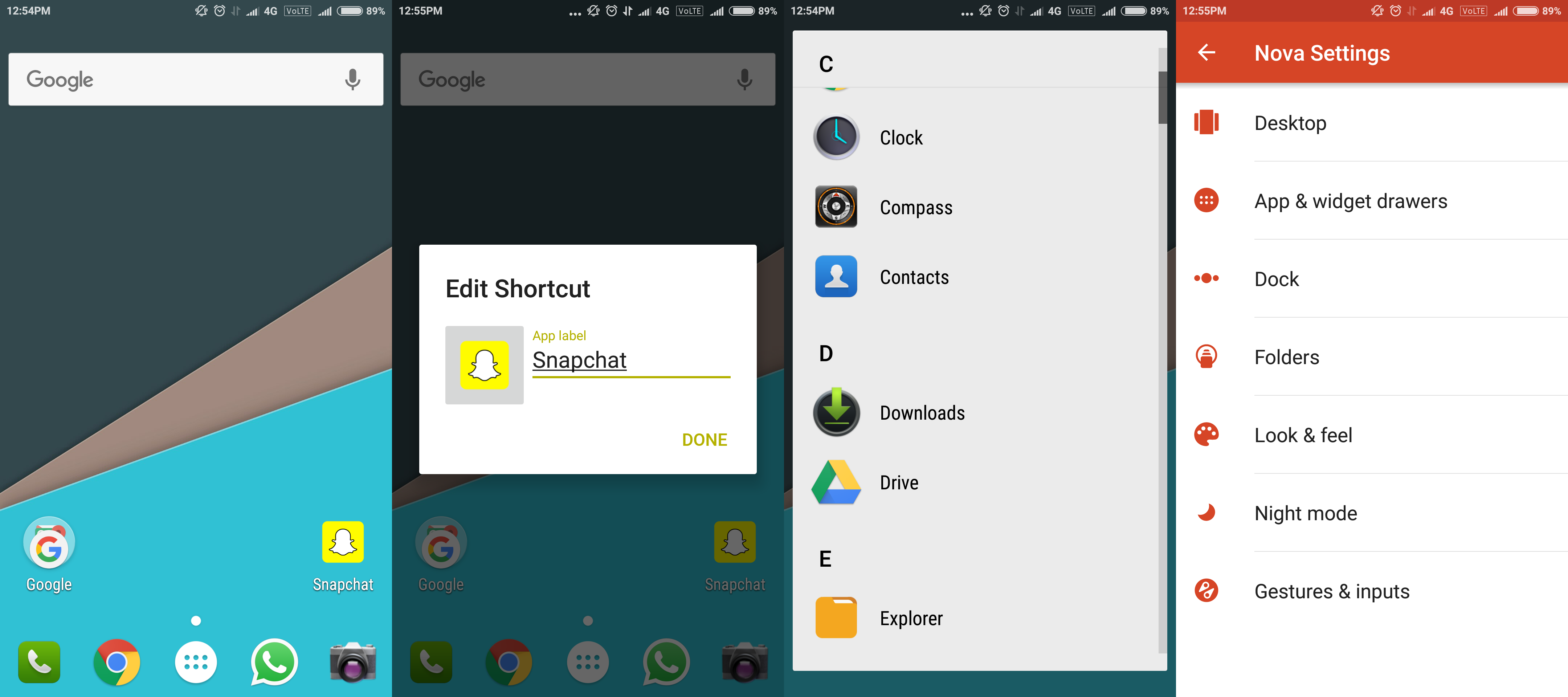 5 best android launchers you need to try on your smartphone.
Nova Launcher:
This is the first launcher on the list and it has being operating for so long,if you would love to edit and customize your homepage template without any irritating inconvenience then Nova launcher is ready to do that for you.
Download Nova Launcher
here
Nova has along with it some other interesting features like;themes,icon pack support , restore of launcher layout and backup, not also neglecting other features like custom app drawer groups,gesture support and many more and as a result it also tends to reduce the effect of customization on your smart device to the minimum level.
Buzz Launcher:
Second on the list is the Buzz Launcher which tends to cut out almost all the whole stress of customization because it lets you to select from a large variety of Homepacks,all-ready-designed skin very easily since you might not want to spend much of your time and energy for just customization.
Download Buzz Launcher
here
By using the Buzz launcher,you are only going to be required to make use of your fingertips in order to change the entire design and look of your home screen page just the way you prefer it to be.
Action Launcher 3:
Third on the list is the Action Launcher 3 which gives some special features and contains ;a customized search bar,slide out app, swipe across widget preview and many more.
Download Action Launcher 3 here
It also tend to work along with your device latest operating system and in order to reduce bugs that could be experienced during usage, updates are often released out.
Lightning Launcher:
This is the fourth launcher on the list and it seems not to be well known , and the fact that it's popularity is not high does not mean that it features are also bad.The Lightning Launcher is supported on Android 2.2 and does not contain a very high file size (MB) that will affect your phone CPU.
Download Lightning Launcher
here
It contains a lot of animated features like; the innumerable amount of home screens, moving and scaling app icons anywhere on the screen and much more.
Yahoo Aviate Launcher:
Finally this is the last item on the list, this launcher will probably take some time to get to study your frequently performed activities that you do on your device in order for it to meet your requirements.
Download Yahoo Activate Launcher
here
Yahoo Aviate Launcher, unlike other launchers mentioned above will technically sort out those applications that you mostly make use of, and an A-Z list drawer will be made available for them along with categorized applications.
By trying out one of this 5 best android launchers your phone will have a better chance to always be at your service when needed and it will also have a nice and good looking template skin design.
Source:
Shoutmetech
...
Please Kindly Take 5 Seconds To Share This Post.
...